English translation for our challenges is available from now on!! scroll down.

De random winnaar die de prijs van Just a Note wint is:
Deze button is voor jou, gefeliciteerd.
Mail binnen 3 dagen je adres en de prijs komt naar je toe.
Als je zin hebt mag je ook onze Gast-designer voor augustus zijn.
Ondanks de vakantieperiode hadden we toch een leuk aantal deelnemers! Onze dank daarvoor!
Voor we overgaan naar de top 3, zetten we 3 mensen extra in de spotlight:
en
Sientje
(met de Washi tape). Deze getalenteerde dames verdienen
een bezoekje aan hun blog! Van hun kun je zeker nog wat Clean & Simple leren!
En dan nu over naar de volgende 3 getalenteerde dames, die een klein prijsje winnen:
Jullie winnen ieder een setje digi's van Digistempels
Gefeliciteerd. Jullie mogen deze button meenemen en mij een mail sturen.
Challenge #7 Eten & Drinken / Food & Drinks


De random winnaar van deze maand wint een mooie Unmounted stempellap van Art Journey, "Pear":
Random winner of this month's challenge wins a beautifull UM stampset from Art Journey, "Pear"
:
De top 3 wint ieder 1 digitale stempelset gesponsord door onze nieuwe sponsor:
Top 3 wins a digital stampset that is sposored by our new sponsor: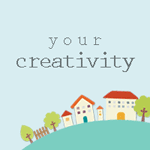 En dan nu de challenge van deze maand. Wij willen dat jullie een clean en simpel project maken over iets wat met eten en drinken te maken heeft.
Over to this months challenge. We want you to create a Clean & Simple project using food & drinks.
Or something that refers to food & drinks.
Om jullie te inspireren heeft het Design Team weer prachtige voorbeelden gemaakt.
Wij hebben gebruik gemaakt van die fantastische nieuwe digi's die
gesponsord werden
door
Deasy Designs
.
En wel de sets
Frame it!
en
Sweet treats
Neem een kijkje en volg deze fantastische stempel designer!
To inspire you, the Design Team made some georgious examples.
We used those fantastic new digital stamps, sponsored by Deasy Designs

.
The sets

Frame it!

en

Sweet treats
Don't forget to take a look and follow this wonderfull stamp designer!
Met trots presenteren wij u onze VIP Gast Designer
Melania Deasy (eigenaresse van Deasy Designs)
We are proud to present our leading VIP Guest Designer:
Melania Deasy (owner of Deasy Designs)
En als laatste, maar zeker niet de minste, de random winnares van onze vorige challenge:
Nellie
Ik nodigde nog een Gast Designer uit, omdat Nellie eigenlijk geen tijd had.
Toch wist ze uiteindelijk een mooie kaart te maken en nu hebben we dus 2 Gast designers.
Zij was de winnaar in onze laatste TOP 3 en maakte deze prachtige inspiratiekaart voor jullie:
Yvonne
Nu is het jullie beurt! Zorg dat we zin krijgen op iets lekkers!!
Now it's your turn! Make us want those treats!!
Link je creatie uiterlijk 25 augustus vóór middernacht.
Link your creation at the latest before
midnight on
August 25 !